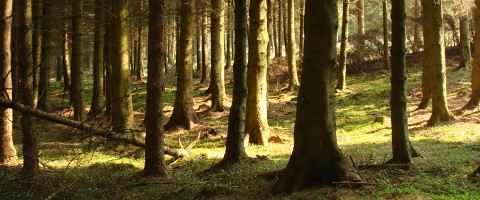 Local, nearby and related external website links on this page are grouped into:
local community
government
nearby communities
nearby annual shows and festivals
tourist information and attractions.
Let us know if you know of any more. See also the listing of local and nearby bloggers and tweeters. All pages on the tarset.co.uk website are listed on the website map.
Local community
Gatehouse Weatherstation
Greenhaugh First School
http://www.greenhaughschool.org.uk
Highfield Farm Cottage
http://www.highfieldfarmcottage.co.uk
Highgreen Arts
http://www.highgreen-arts.co.uk
Holly Bush Inn
Kielder Sports
Land of Joy
Northern Wilds
http://www.northernwilds.co.uk
St. Aidan's Church, Thorneyburn
http://www.achurchnearyou.com/thorneyburn-st-aidan
Tarset and Greystead Parish Council
Tarset Holiday Cottages
http://www.tarsetholidaycottages.co.uk
Tarset Tor
From Tibet to Tarset, the Tarset Retreat
Ann & Steve Toon Wildlife Photography
Unison Colour
Visual Arts in Rural Communities (VARC)
Wild Northumbrian
http://www.wildnorthumbrian.co.uk/
Government
See also Tarset and Greystead Parish Council.
Department for Environment, Food and Rural Affairs (DEFRA)
European Commission - Agriculture and Rural Development
http://ec.europa.eu/agriculture/index_en.htm
Local Strategic Partnership for Northumberland (formerly Northumberland Strategic Partnership)
North Tyne and Redesdale Community Forum
http://www.nsp.org.uk/page.asp?id=829
Northumberland National Park
http://www.northumberlandnationalpark.org.uk
Northumberland County Council
http://www.northumberland.gov.uk
One North East
Nearby community
Bellingham All Acoustic
Bellingham Golf Club
http://www.bellinghamgolfclub.com
Evolve 360
Kielder Organic Meats
http://www.kielderorganicmeats.co.uk
Northumberland Uplands Local Action Group
http://www.nuleader.eu/partnership
Offload
http://www.offload-business-services.co.uk
Pheasant Inn
Posh Huts
The Practice
Riverdale Hall Hotel
http://riverdalehallhotel.co.uk
Sheep Tales
Simon Fraser Photography
http://www.simonfraserphoto.com
Simple Soup
Wild Redesdale
http://www.wildredesdale.co.uk
Nearby annual shows and festivals
See also special annual and one-off visitor events.
Bellingham Show
Falstone Border Shepherds Show
Northumberland County Show
http://www.northcountyshow.co.uk
Otterburn Festival
http://www.otterburnvillagefestival.co.uk/
Redefest
Tourist information and attractions
Local and nearby elsewhere in Northumberland.  See also visitor information on this website.
Bellingham Heritage Centre and Tourist Information
http://www.bellingham-heritage.org.uk
English Heritage in the North East
http://www.english-heritage.org.uk/daysout/northeast
Kielder Castle Forest Park Centre
http://www.forestry.gov.uk/website/Recreation.nsf/LUWebDocsByKey/EnglandNorthumberlandKielderKielderKielderCastleForestParkCentre
Kielder Observatory
http://www.kielderobservatory.org
Kielder Water & Forest Park
Kielder Water Sailing Club
Kielder Yacht Club
http://www.kielderyachtclub.co.uk
Otterburn Mill
http://www.otterburnmill.co.uk
Visit Northumberland